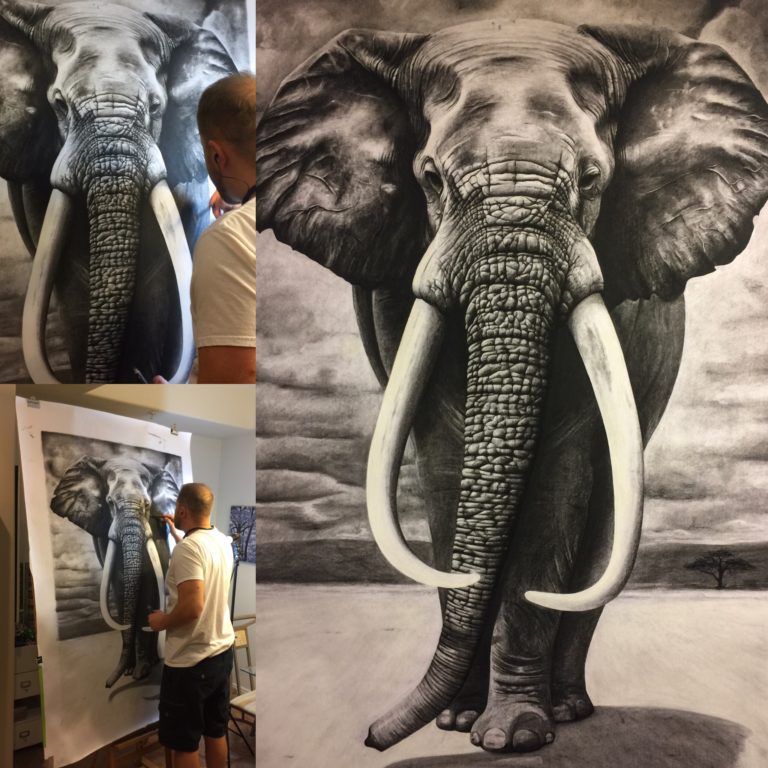 Artist Biography
---
Josh Pugeau was born in Salt Lake City, UT in 1982. He was raised in a single parent household and at an early age his mother introduced him to art. She would tell him stories about his uncle and grandfather who were an architect and artist respectively. Josh's mother said that art was in their blood and encouraged him to pursue his interest in it.
Money was scarce so he began to teach himself first with coloring books, then by drawing cartoons, then comics and portraits. Sadly, Josh's mother passed away when he was just 14-years old but that love of art she sparked in him as a child has shaped him into the artist he is today.
After high school Josh joined the U.S. Coast Guard and spent 4-years serving his country. Stationed in Hawaii Josh was able to travel the world and enjoys sharing these unique experiences with others.
Now working for the U.S. Air Force inspecting missiles and explosives, Josh takes art classes at the University of Utah when his schedule allows. Not only does he find inspiration in the natural world and animal kingdom but from his own experiences, music and other artists. He especially feels a kinship with artists such as Ansel Adams, Nick Brandt and Pablo Picasso. He is also inspired by the works of M.C. Escher, Rene Magritte, Richard Symonds and Jeremy Mann.
Although many of Josh's works are charcoal drawings, he doesn't limit himself to just one medium. He loves to create, learn, and is always discovering new techniques or trying new mediums. He enjoys capturing the beauty of our world through his drawings, paintings and photographs. Everywhere he looks he sees art and is inspired to take a picture or start a drawing or painting. He can frequently be found in his studio listening to Pink Floyd while working on several pieces of art at a time. Common themes seen throughout his works are animals, nature, realism, black and white, and individuals of personal inspiration.
Awards and Accolades
---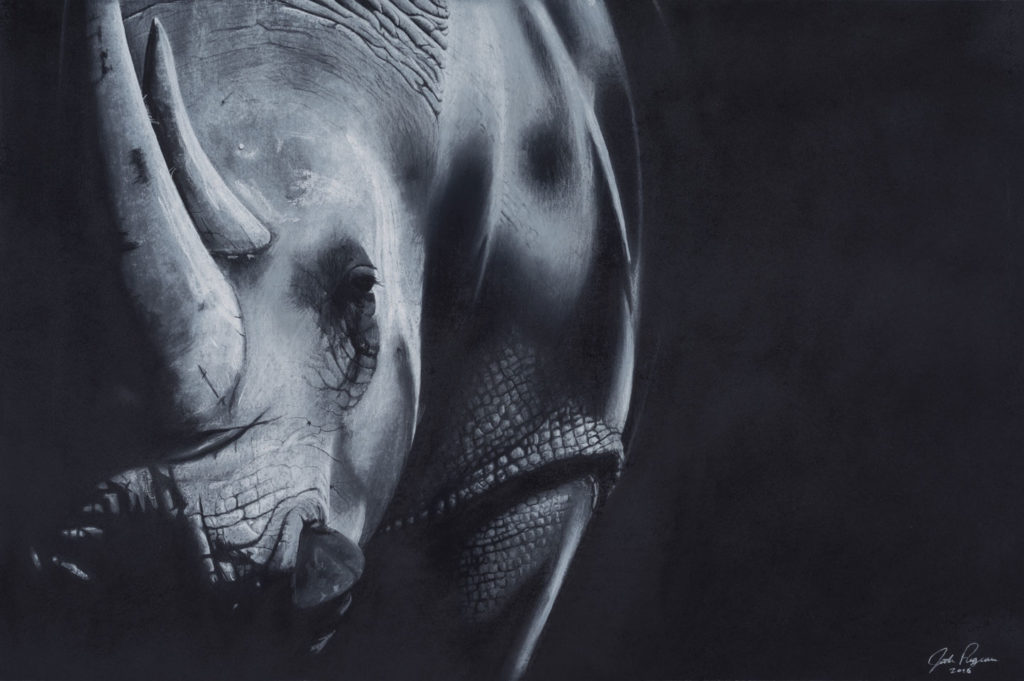 "Rhino"
2nd Place: 2016 United States Air Force Art Contest, Adult Accomplished Category
Selected for display at Utah's Hogle Zoo 2019 World of the Wild Annual Art Exhibition
Selected for display at Utah Division of Arts & Museums' Traveling Exhibitions Program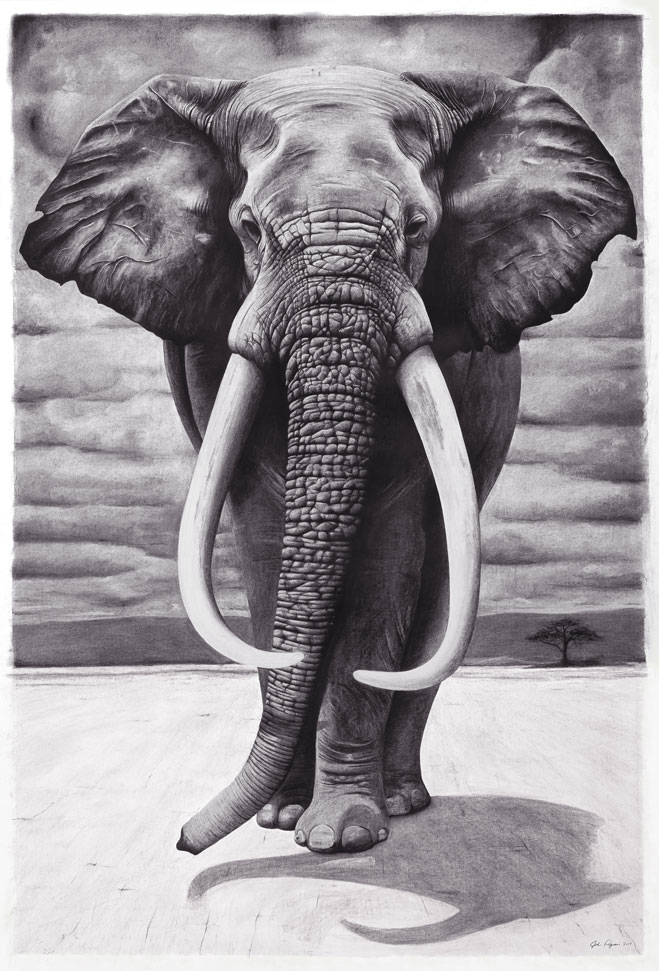 "Satao"
1st Place: 2017 Utah State Fair, Graphic Arts Accomplished Category
2017 Utah State Fair, Winner of the Shirley Venus Memorial Art Award, Excellence in Art Professional
2017 Utah State Fair, Winner of People's Choice Award
Selected for display at Utah's Hogle Zoo 2018 World of the Wild Annual Art Exhibition
Selected for display at Utah Division of Arts & Museums' Traveling Exhibitions Program
Winner of the Utah Arts Alliance 2017 Connect Gala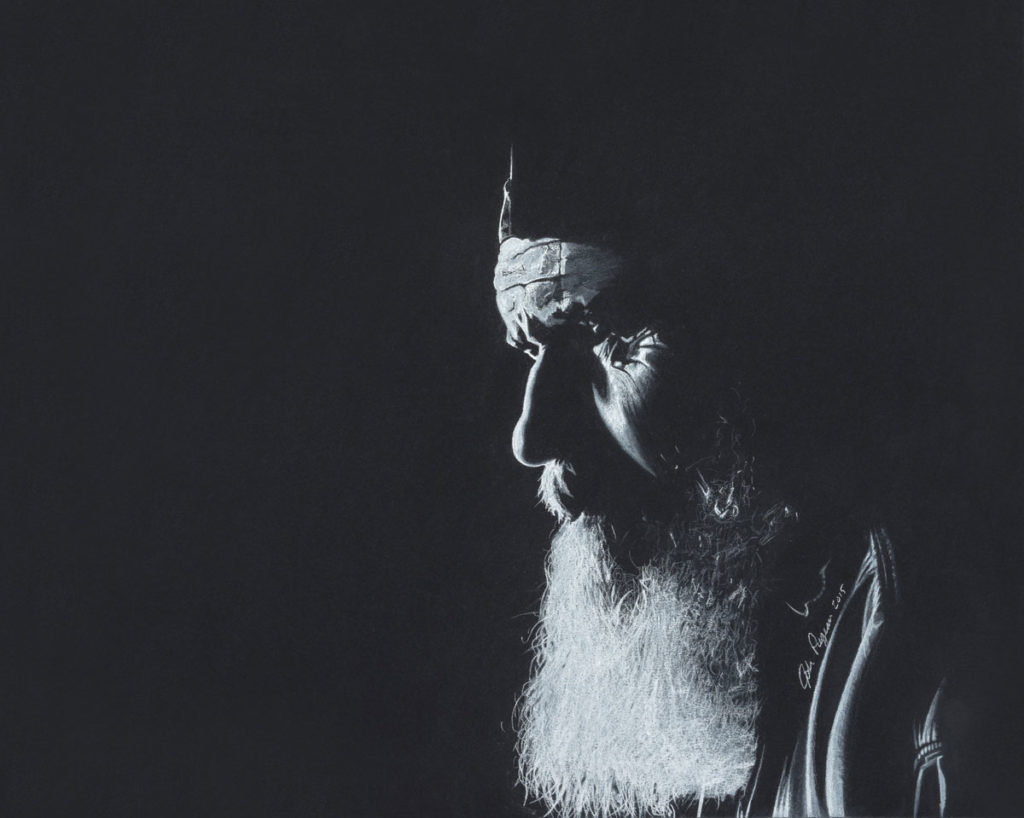 "Bearded Man"
1st Place: 2017 United States Air Force Art Contest, Adult Accomplished Category